---

There is no lack of fundraising events in the Hamptons and especially in a down economy, competiition for charitable dollars can be fierce. However, the Southampton Lions, in conjunction with WLNG, seem to have hit upon the perfect vehicle to raise cash for the charities they sponsor. The Oldies Show that takes place every August since 2002 is almost always sold out , and with this years all star line-up, the 2011 edition was no exception. The expertise of LAR Enterprises and WLNG, the hard work of the Lions and the great Masterr of Ceremonies, "Cool Bobby B" all added up to one more absolutely flawless Oldies Show.




L to R: Bob Grisnik of the Southampton Lions opens the show. LAR Enterprises producer, Rob Albanese takes the mic just ahead of WLNG's Rusty Potz who introduces emcee, "Cool Bobby B", host of WLNG's Doo Wop Stop oldies program.


---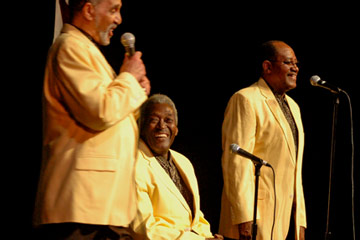 Cleveland Still flashes a magic smile after the Dubs' rendition of their classic, "Could This Be Magic?" Now-a-days, Cleveland has to perform while seated, but he's still standing tall in the singing department.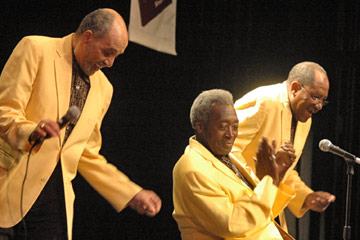 The Dubs put on a high-energy, rockin' perforformance with Cleveland participating 100% even though confined to a chair. The sell-out crowd loved every minute.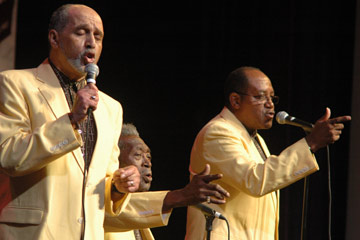 Could this be magic? You bet! The Dubs singing their hearts out.
---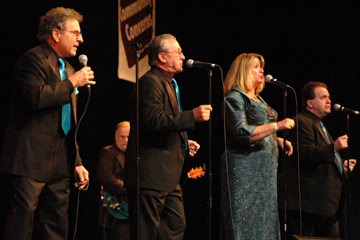 The Bronx was one of the great breeding grounds for Rock & Roll and the Demensions were one of the great groups to come out of that borough. A solid, talented act, the latest incarnation of the group wowed audiences with renditions of their classic hits and a moving tribute to pal, Johnny Maestro.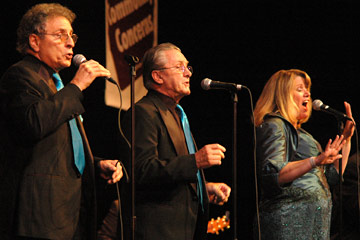 The pride of Christopher Columbus High School, The Demensions scored big with powerhouse DJ, Cousin Brucie, with their version of "Over The Raibow" when they performed it over the George Washington Bridge at the old Palisades Park .

---
Next Page
Return