---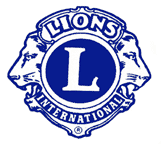 Southrifty Drug has been an official collection station for the Lions Club of Southampton eyeglass recycling program for more than 20 years. The program, which is part of the larger Lions Club International program, collects eyeglasses that are no longer being used, cleans them up, sorts them, by size and prescription and then makes them available to charitable organizations and missions working in economically disadvantaged areas all over the world.



"One of the most important programs with which I've been involved has been the Lions Club effort to recycle old eyeglasses for use in developing countries around the world.

For the vast majority of Americans, eyeglasses are relatively easy to obtain. One way or another, if you need them, you can get them. But that's not always the case in some poorer countries.

Then, someone realized that eyeglasses are 100% recyclable and instead of discarding them when no longer needed, they could be sent to places where people aren't able to get them - and this wonderful program was born. I'm proud to say that the Lions Club has been doing it for 80 years.

The results have been incredible. People who were unable to work could now help to support their families. Children who had difficulty in school were now encouraged to continue their education...and then, just to be able to read a newpaper or a letter from a loved one...these are the kinds of things that mean so much. And yet there are countless pairs of glasses sitting, unused, in drawers or simply thrown away...and these are all lost opportunities. Discarded glasses are discarded opportunities."

Bob Grisnik with Collection Box

_Bob Grisnik
---

If you have unneeded eyeglasses you'd like to donate, simply bring them in to Southrifty Drug at 54 Jagger Lane (across from Waldbaums) and drop them in the collection box. They can be any type; plastic or metal frames, prescription or non-prescription magnifiers, glass or plastic lenses, tinted or clear. Even glasses with missing pieces are acceptable.


---
| | |
| --- | --- |
| | New: Free pickup for customers of Emil Norsic & Son. Click logo. |
---
For more information on the Lions Club program, visit:

www.lionsclubs.org/EN/content/vision_eyeglass_recycling.shtml
Return